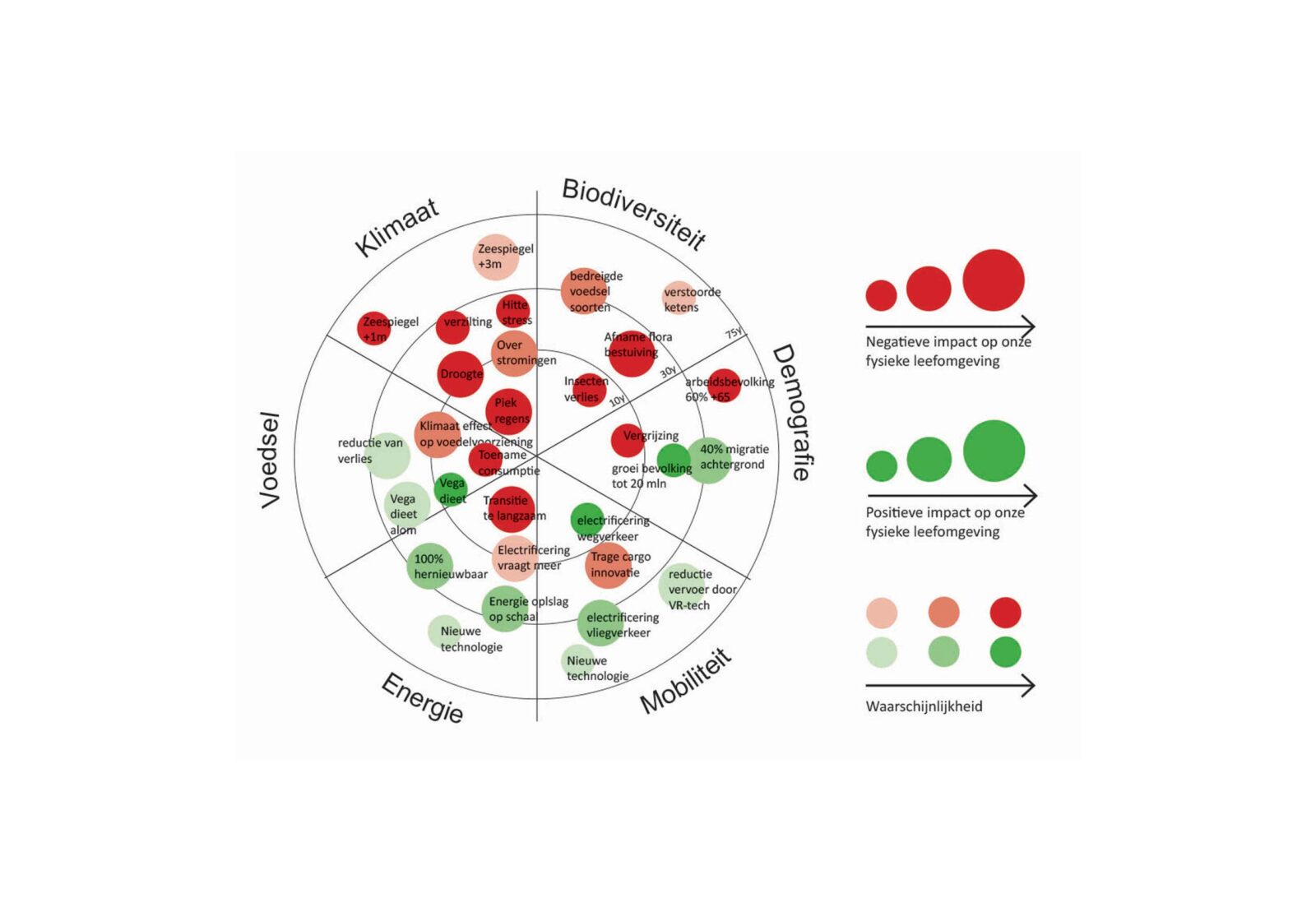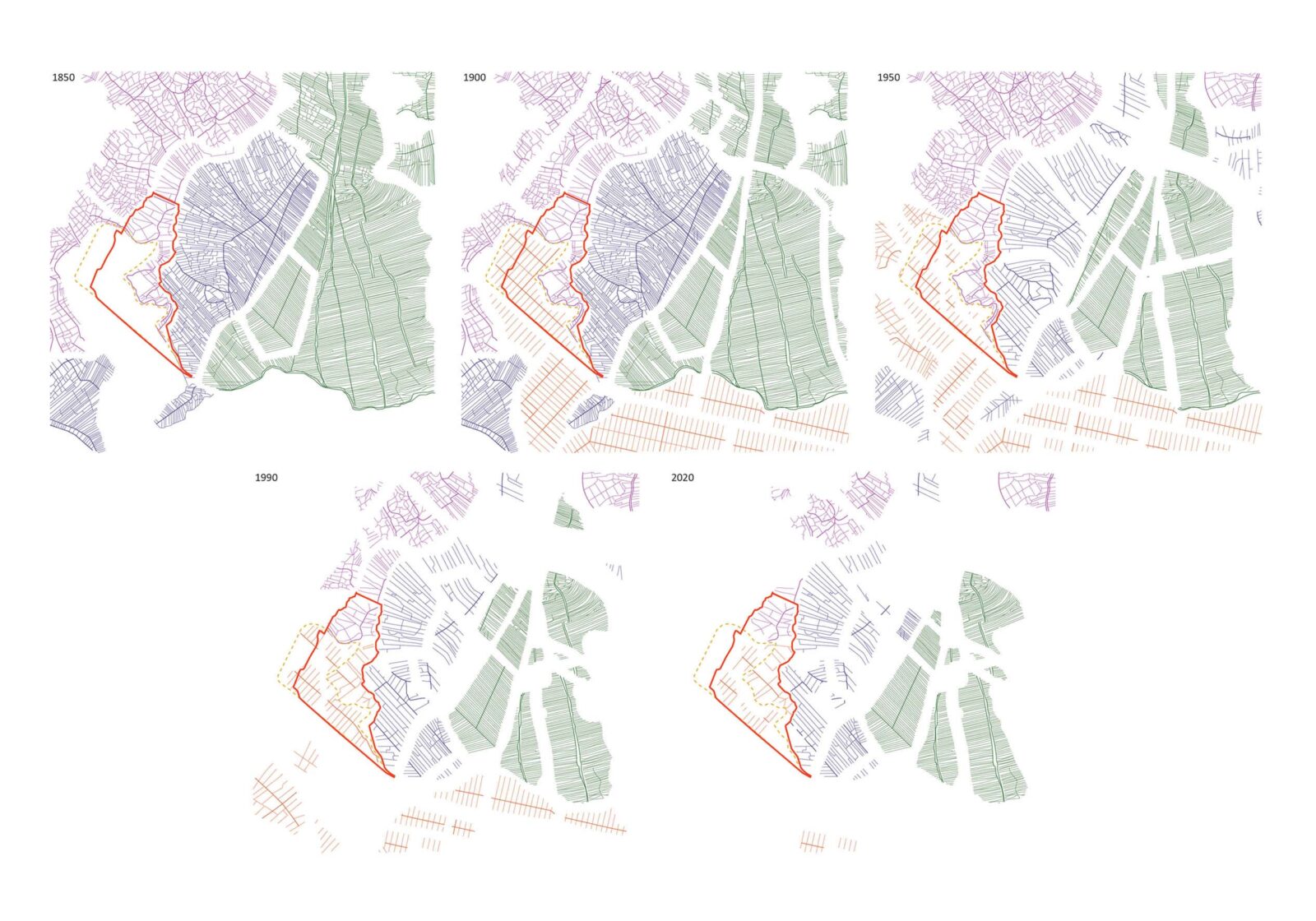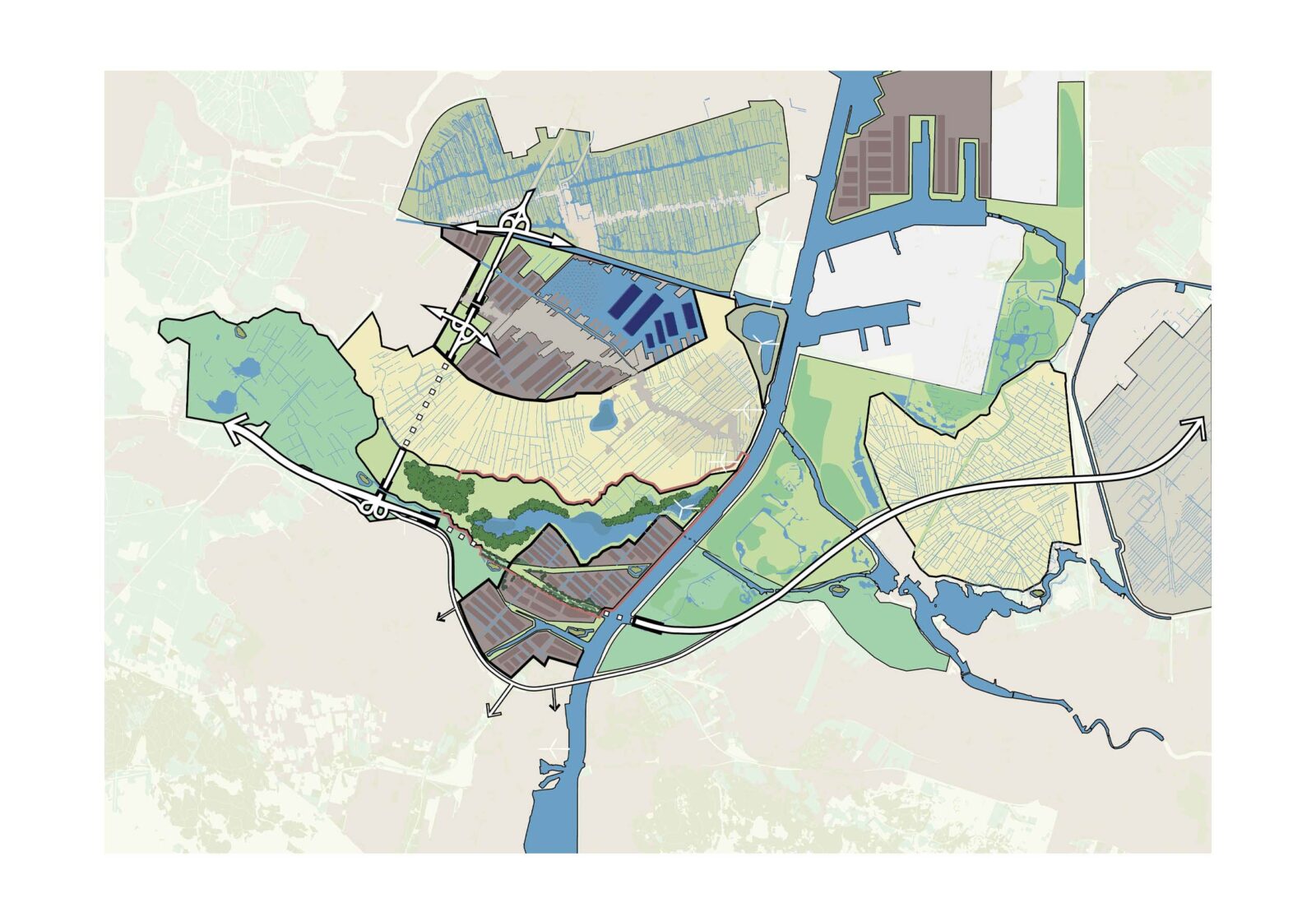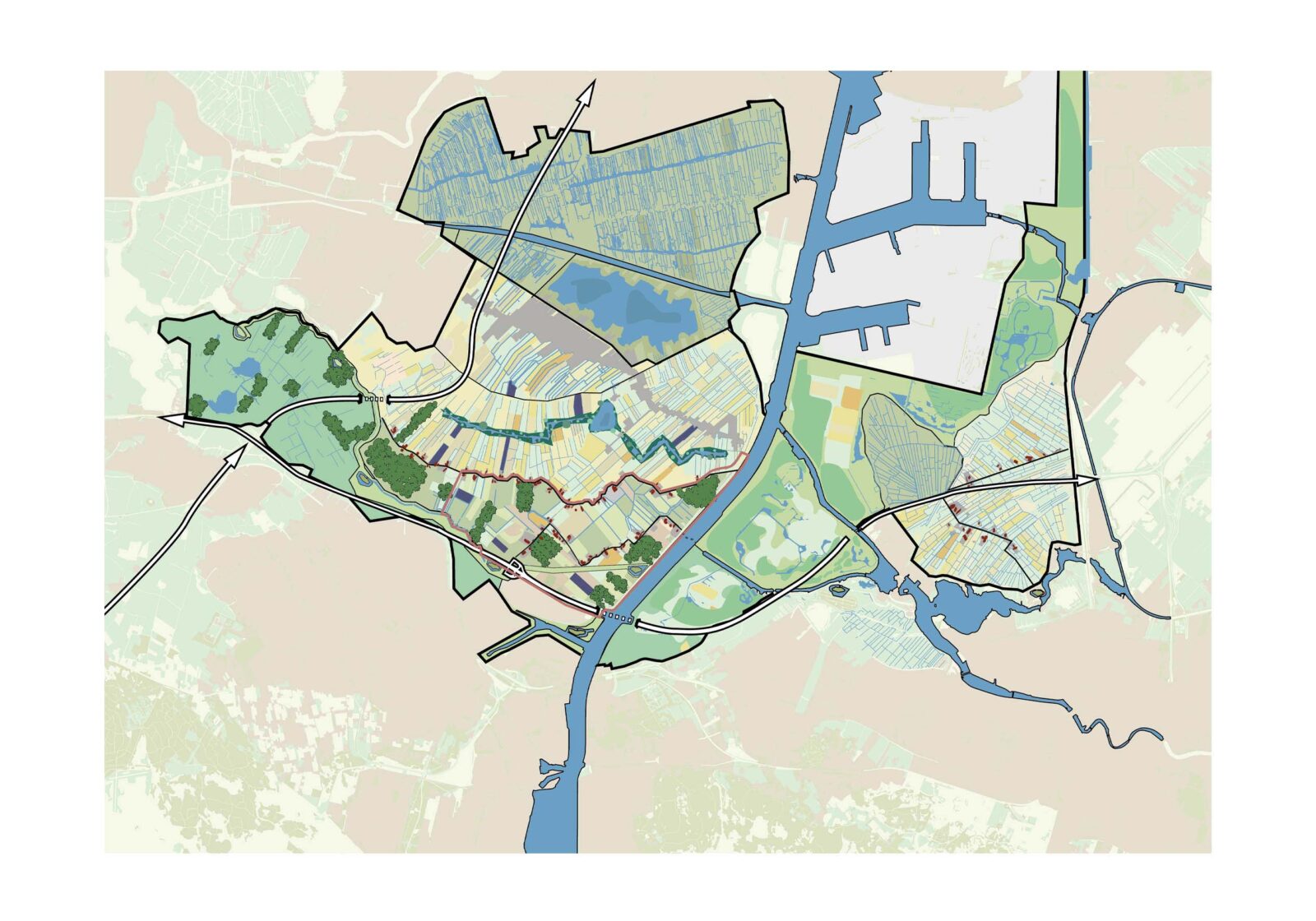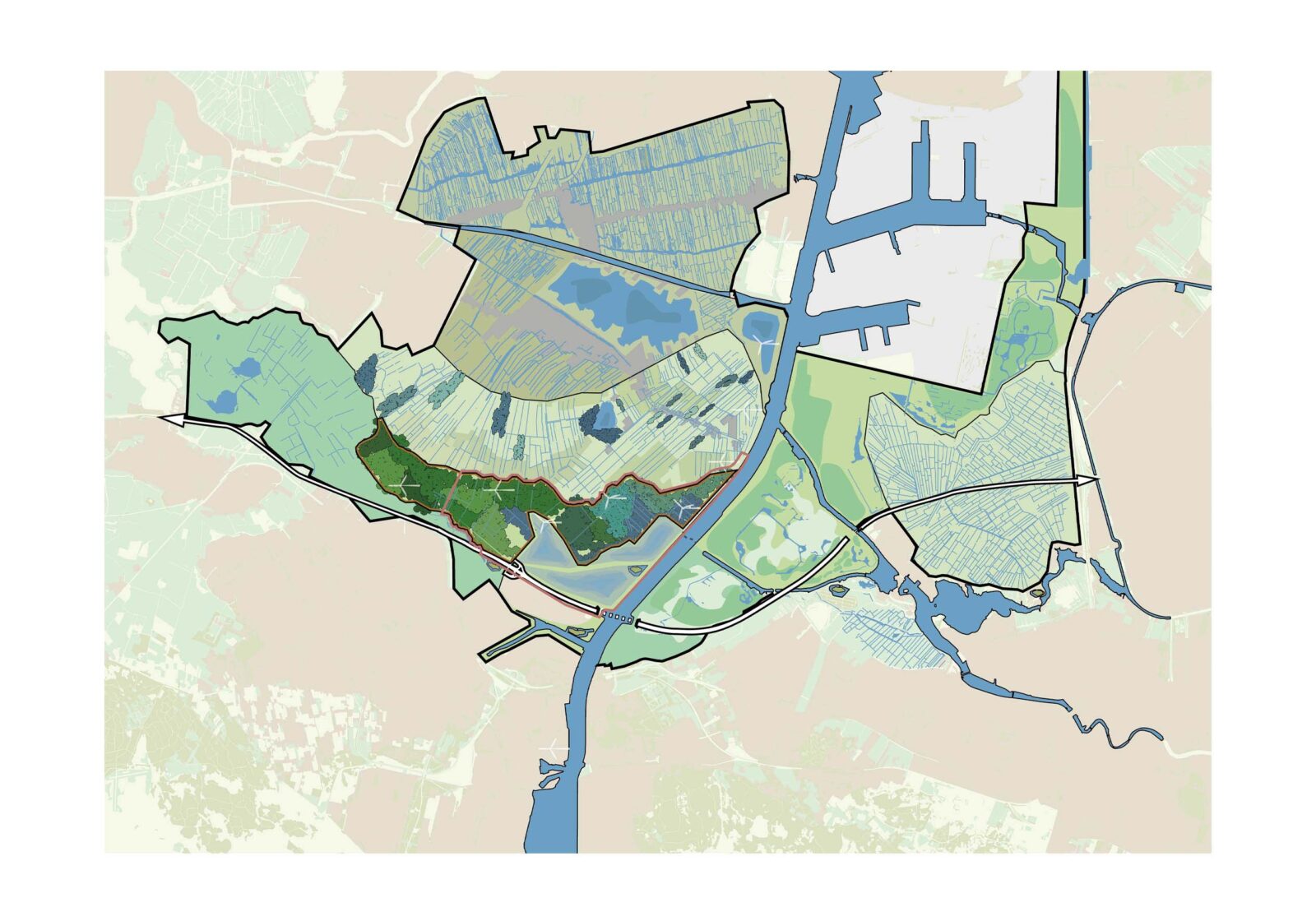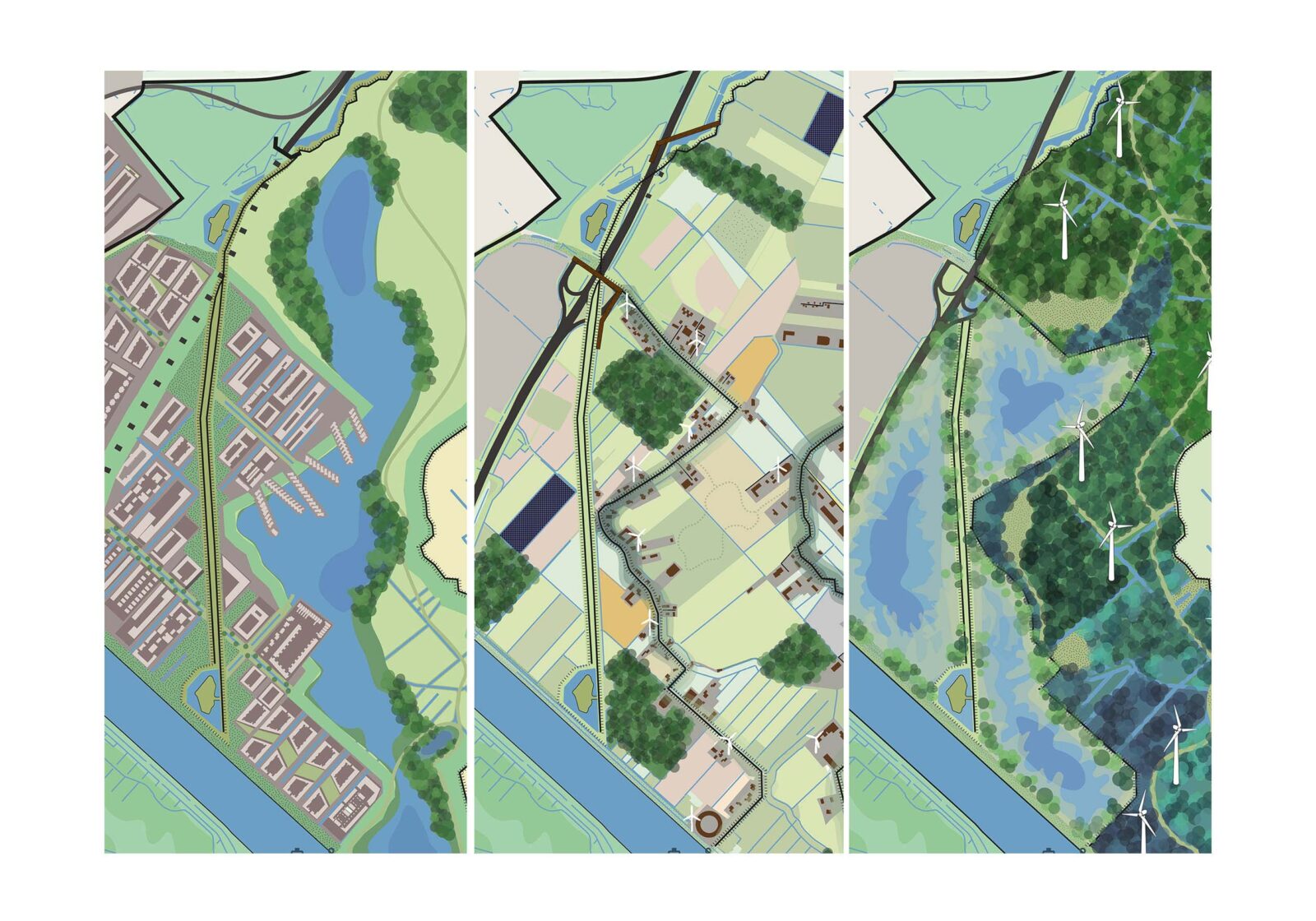 Location

Zaandstad/Beverwijk, The Netherlands

Client

Municipality of Zaanstad supported by Stimuleringsfonds Creatieve Industrie
The Wijkermeerpolder is a model location for places under high pressure on the edge of the rapidly developing Metropolitan Region Amsterdam (MRA). Design offices MORE landscape and VE-R, in cooperation with the municipalities of Zaanstad and Beverwijk have carried out design research that can feed policy-making (e.g. for the NOVI). With research into the undercurrent as a basis, three scenarios have been drawn up for the Wijkermeerpolder in 2100, as a search for the most optimal future.
Before designing scenarios for that future the analysis of changes in subsoil, use, current policies and generic trends (undercurrent) have been made. In the second part of our study, we used our analysis of change to design three scenarios that follow directly from interpretations of that undercurrent; trends in society that can already be recognised.
Continue
Combine
Resurgence
For each scenario a map at regional scale and local scale was elabored. In all three scenarios, the generic trends are included and the best possible (substantively qualitative) response is given to those trends. When fleshing out the scenarios, each aspect (e.g. society, government attitude, etc.) was reasoned through to see how it will develop in a way that is appropriate for that scenario. Where possible, the trends of the past 70 years were used for this purpose (e.g. mobility, housing, energy, etc.). Within each scenario, a positive basic attitude has been adopted and a consistent, qualitative elaboration sought.
The Continue scenario is based on prevailing trends of the past 70 years that are still powerful. There is a continued belief in green (economic) growth that always relies heavily on technology. There is a strong degree of disaggregation of land use so that each land use can be optimised.
In the Combined scenario, there is also this belief in continued green (economic) growth, but instead of the centralised, government-determined organisation of our country, it is shaped more by a strongly emerging civil society. Local initiatives combine the most diverse forms of land use.
The Resurgence scenario assumes the leading trend of a shifting human attitude that comes to the realisation that major changes are needed to avoid further overstepping the limits of the planet. With land use strongly regulated by governments, where this is based on the capabilities and carrying capacity of the natural systems of soil, water and air.
The scenarios provide insight into different possibilities for the future of the Wijkermeerpolder, and which interventions, decisions or projects could then generate quality.
Through its comprehensive examination of "the undercurrent" and its long time horizon, this study provides tools for informed policy making. The study provides a framework whereby responding to local initiatives or changes in governance do not unconsciously confirm the undercurrent, but fit into deliberate long-term policies. The scenarios are not meant to pick and choose. Rather, they can help navigate what is possible in the future; 'what there is to want.'