VE-R is a landscape architecture and urbanism office based in Haarlem, the Netherlands. After working together for over 20 years in various settings, Berrie van Elderen and Remco Rolvink reinforced their collaboration by starting VE-R from January 2019. The office works on projects inside and outside Europe, including the Netherlands and Belgium, but also African countries such as Uganda, Tanzania, Ethiopia, Kenya and Nigeria. The projects, varying from small-scale design interventions to larger-scale strategies and masterplans, aim towards a meaningful and sustainable way of treating the built and unbuilt environment. Our key drivers are: Transitions towards inclusive public spaces, urban developments and landscapes; Stepping up the sustainability levels in renewable energy, biodiversity and circular use of resources; Create long lasting frameworks for stable development with flexibility and room for change inside; Respond to dynamics by new concepts like the Urban Accelerator©; Aim for implementation, because projects are not finished on paper; Work with people, cooperate and partner at project level to use all expertise at best, engage users and stakeholders and make plans together to create ownership.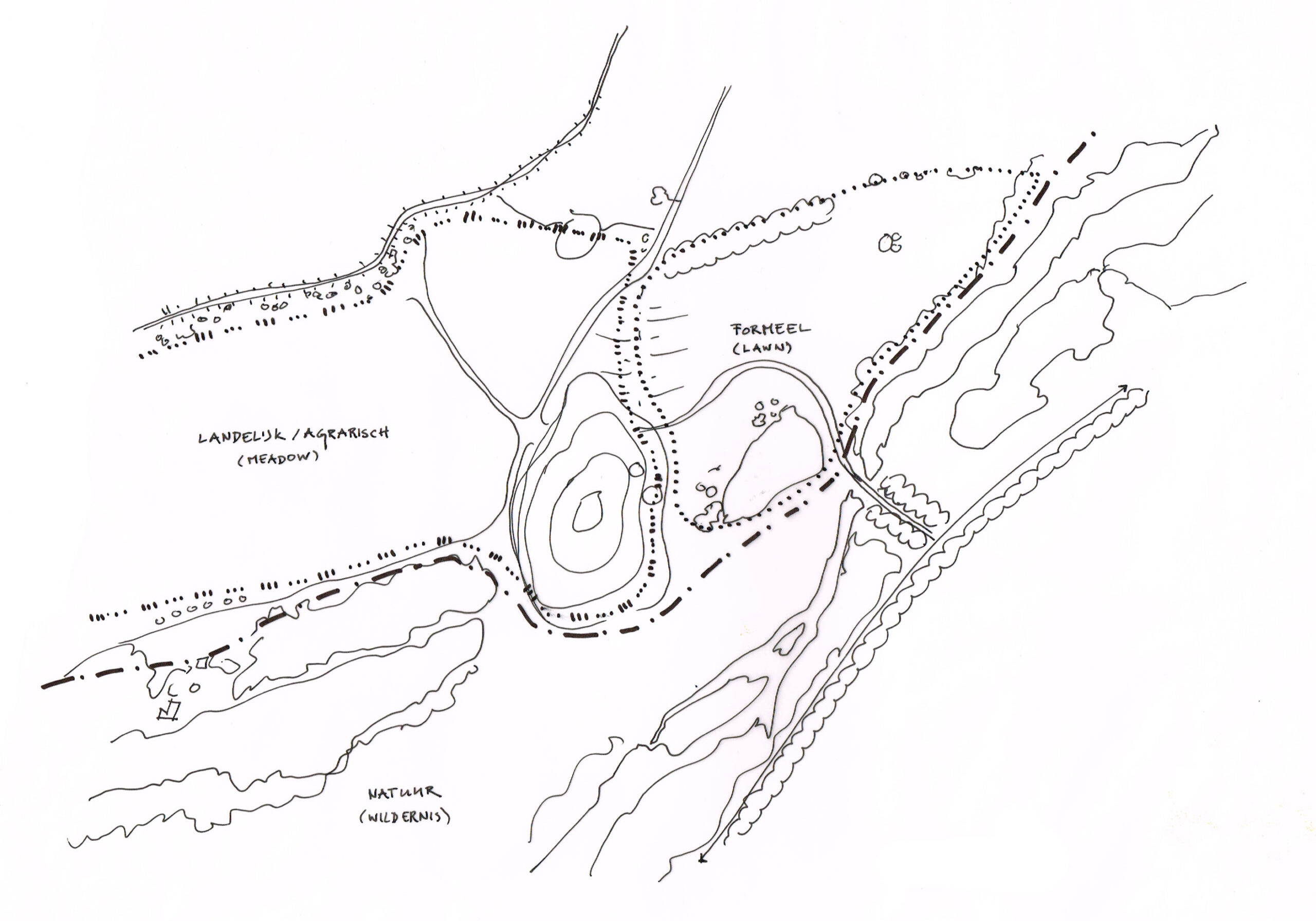 VE-R approaches spatial projects from the unbuilt and/or collective space of locations first. We very much embrace the principle of people, place, programme and building; and only in that order. Strong city spaces that we all love are public spaces were entire society is welcomed and can feel comfortable. The importance of a strong public space network for a well-structured urban development is crucial to our opinion. The 21st century city is too many times the result of a series of more or less iconic buildings without contribution to the mutual context. The transition of our living environments to comforting space for all is a key task for VE-R.
VE-R doesn't want to waste time. All signs are clear and we have to act now to fight climate change, diminishing of species, and the pollution of our air, water and soil. The liveability level can only be maintained when we are fully aware and act in that way. VE-R takes this responsibility to include the topic in all our projects, create initiatives that lead the way and take opposition against traditional polluting factors if we come across them.
Urban planning and landscape architecture are in most occasions slow professions; realization of projects takes years and in dynamic conditions many aspects might change over time. VE-R projects always incorporate these variable aspects, accepting that change is and should be anticipated and embraced in order to make a design relevant over a longer period of time. The role of the designer is to create the necessary conditions, as a framework, that will lead a project towards a general desired direction and secure that investments will be without regret and have long lasting meaning, with still the room to accommodate changes and be responsive to dynamic context.
Urban Accelerators© is an approach that VE-R developed with other DASUDA partners in order to deal with rapid urban growth of the African cities, the lack of planning and the lack of resources and time to catch up on planning for all of the city areas.  The Urban Accelerators can be found at those locations in a metropolitan area that have a crucial position in the urban mobility network, attract a large amount of people for different reasons, have a multiple functionality and can host new developments which might be of larger effect then only at the location itself. The crucial effect distinguishing an urban accelerator from any ordinary spatial urban development is the rippling effect it can cause in a much wider area and over a relative short period of time. With this approach the approximately five most crucial and potential spots in the metropolitan field can be focussed on instead of missing out on the crucial developments by the traditional all area coverage planning procedures.
Usually years of design, planning, negotiation and adaptation have preceded; from the initial familiarization with the context, the analysis and the concept to the proposal and the actual design decisions. But at VE-R we believe that beautiful drawings and clarifying reports are only tools to achieve actually physical implementation of what has been developed during the process.
And at VE-R, our work does not end at implementation. Even after that moment, our team regularly visits older projects to make sure the necessary conditions are maintained over the course of time and, even more, to discover how people are engaged to them, what their reactions are and if, eventually, we managed to make spaces that everyone can relate to, create memories and feel at home.
VE-R believes that a wide field of disciplines is key in the successful outcome of a project. Therefore, in most cases a high degree of collaboration is sought and achieved between our team and other designers or professionals from different fields, such as mobility and infrastructure experts, technicians, construction firms, media experts etc. Collaboration is, of course, tailored to the specific question(s) of each project. Each expert contributes their knowledge field in a transdisciplinary approach where together multiple strength of inputs can be achieved. VE-R has the experience and ability to guide this process and enthuses people to work with us this way. Yet, apart from professionals, VE-R always tries to involve residents, users or other interest groups in the process. Their opinion and arguments serve as a valuable feedback and a rich source of ideas and alternatives and, for this reason, they are not only welcome but, even more, sought and asked for.