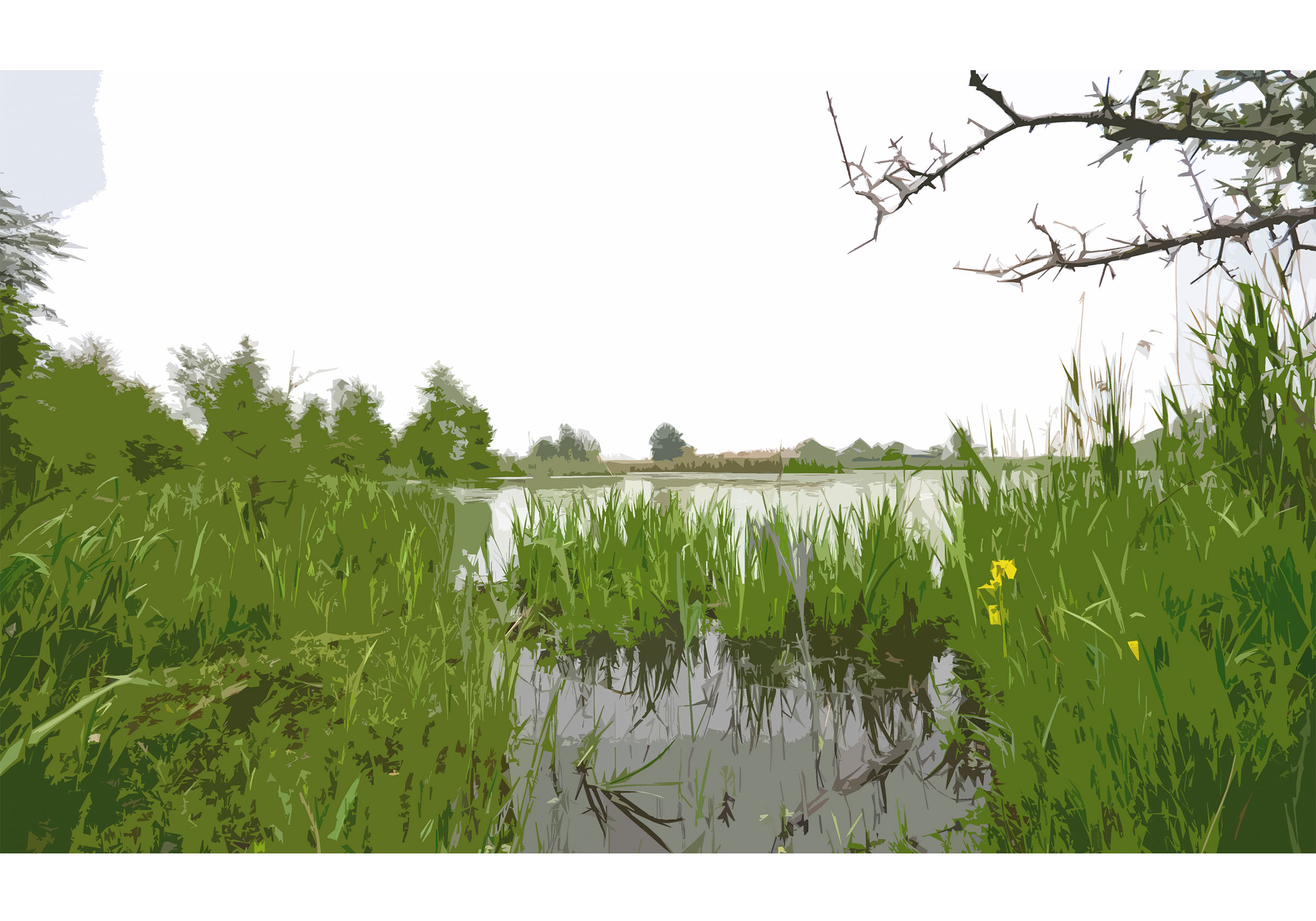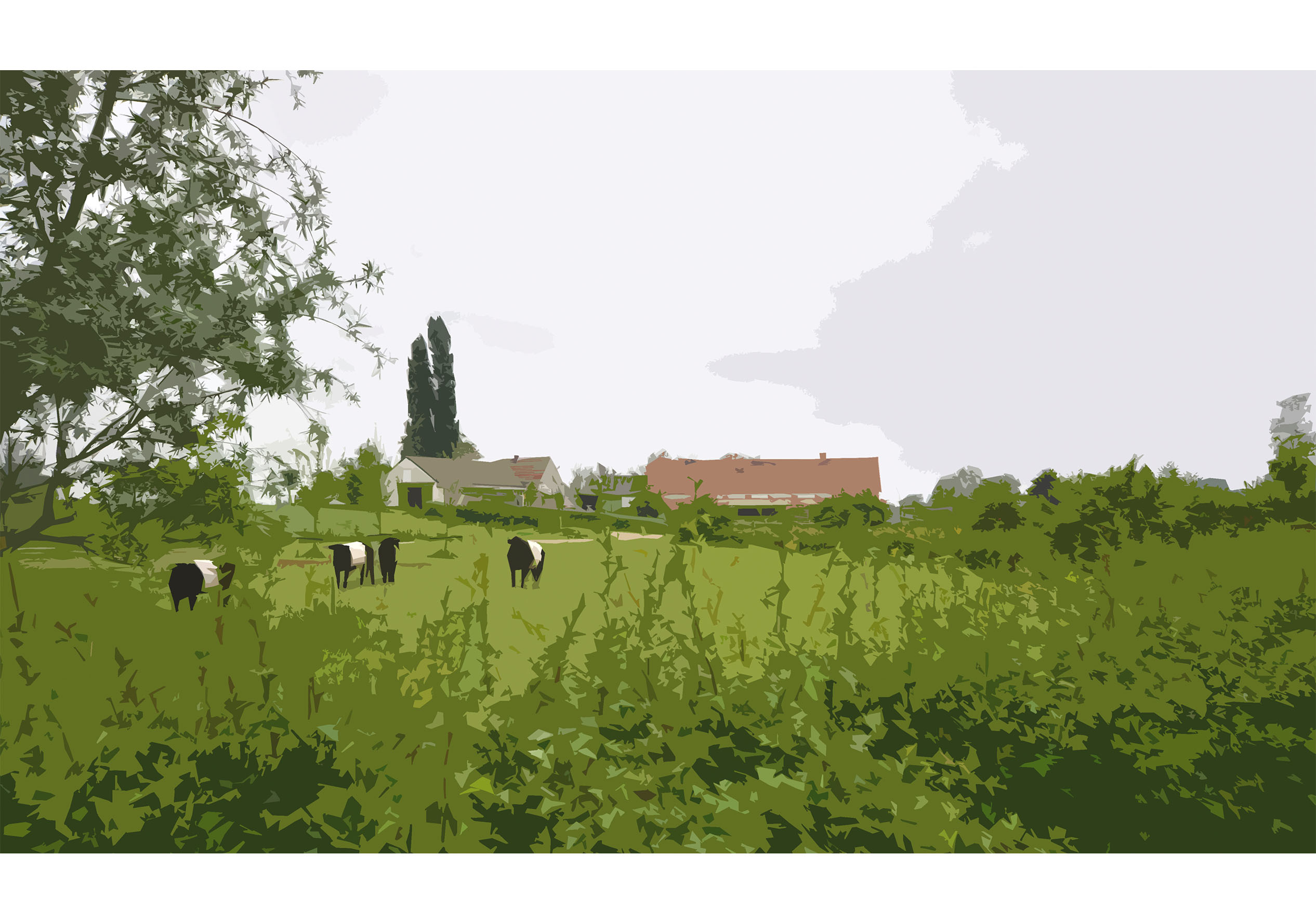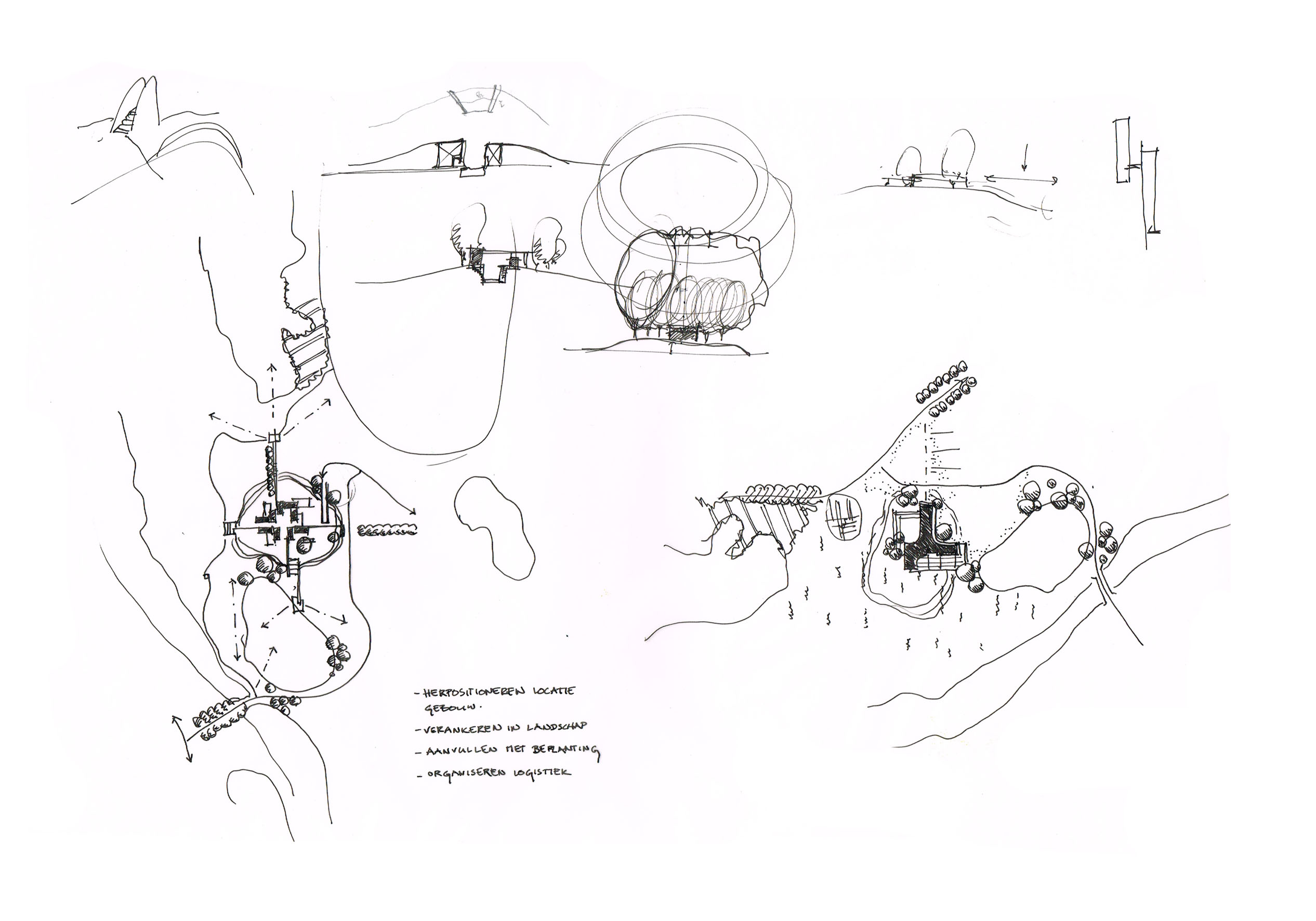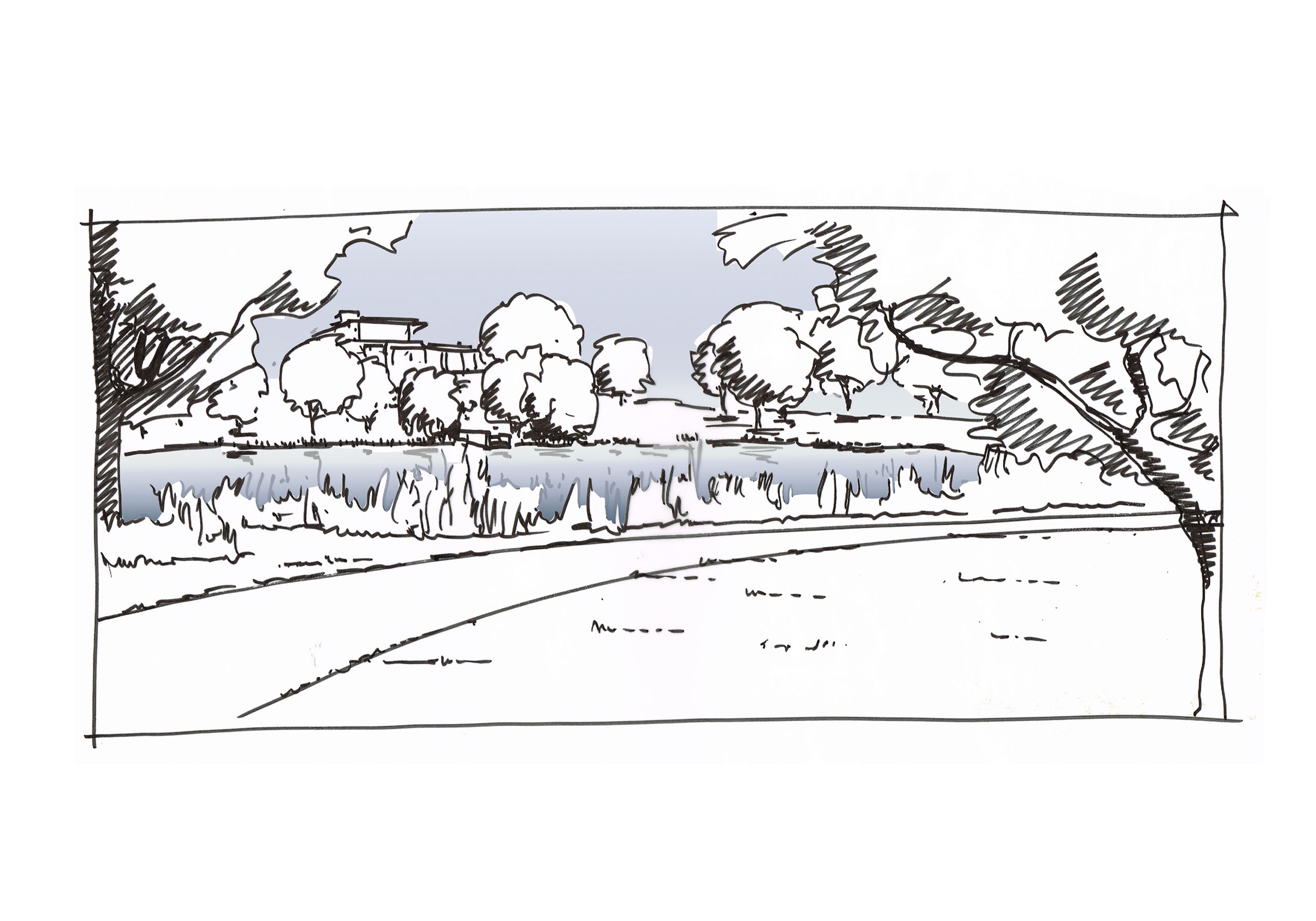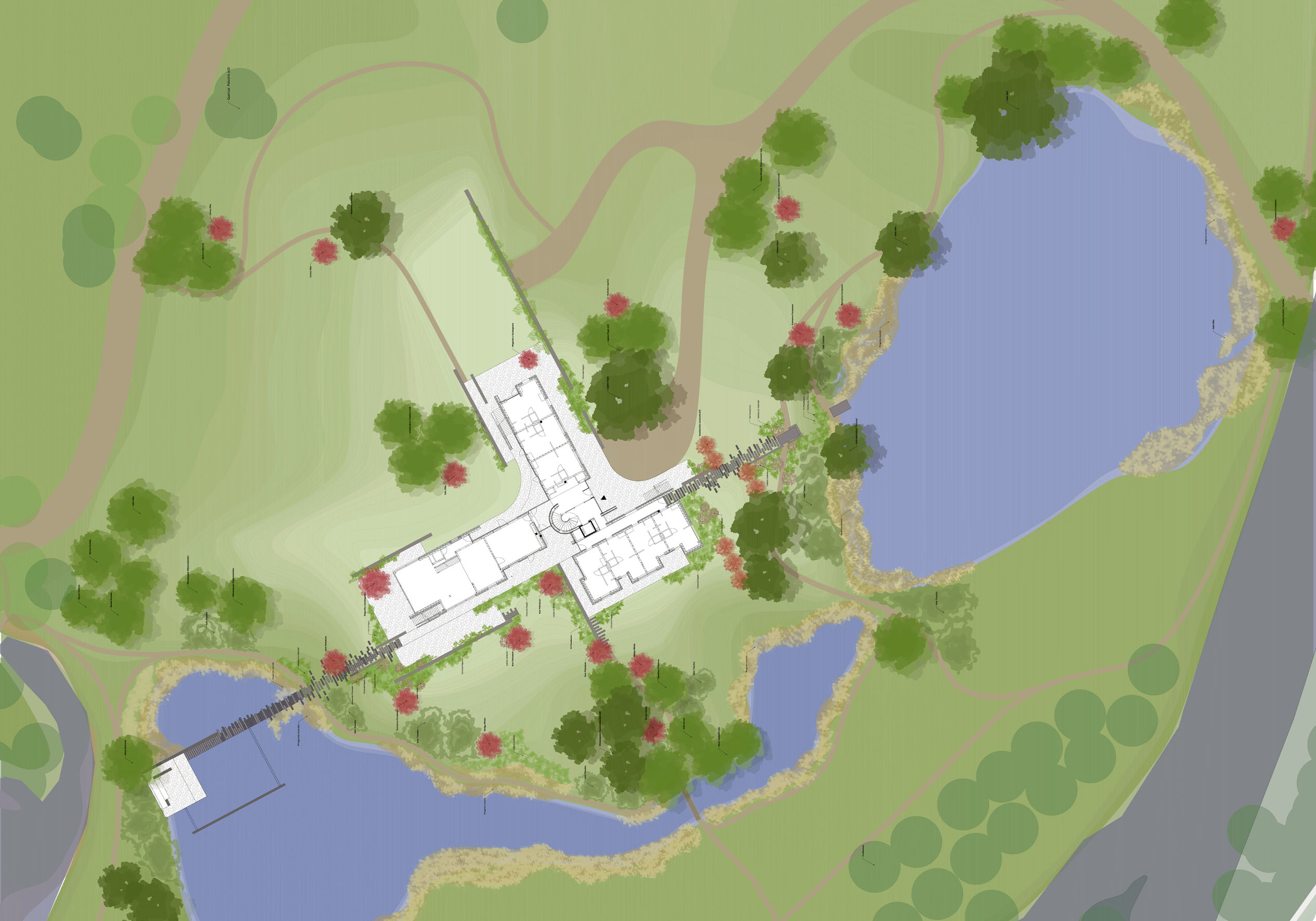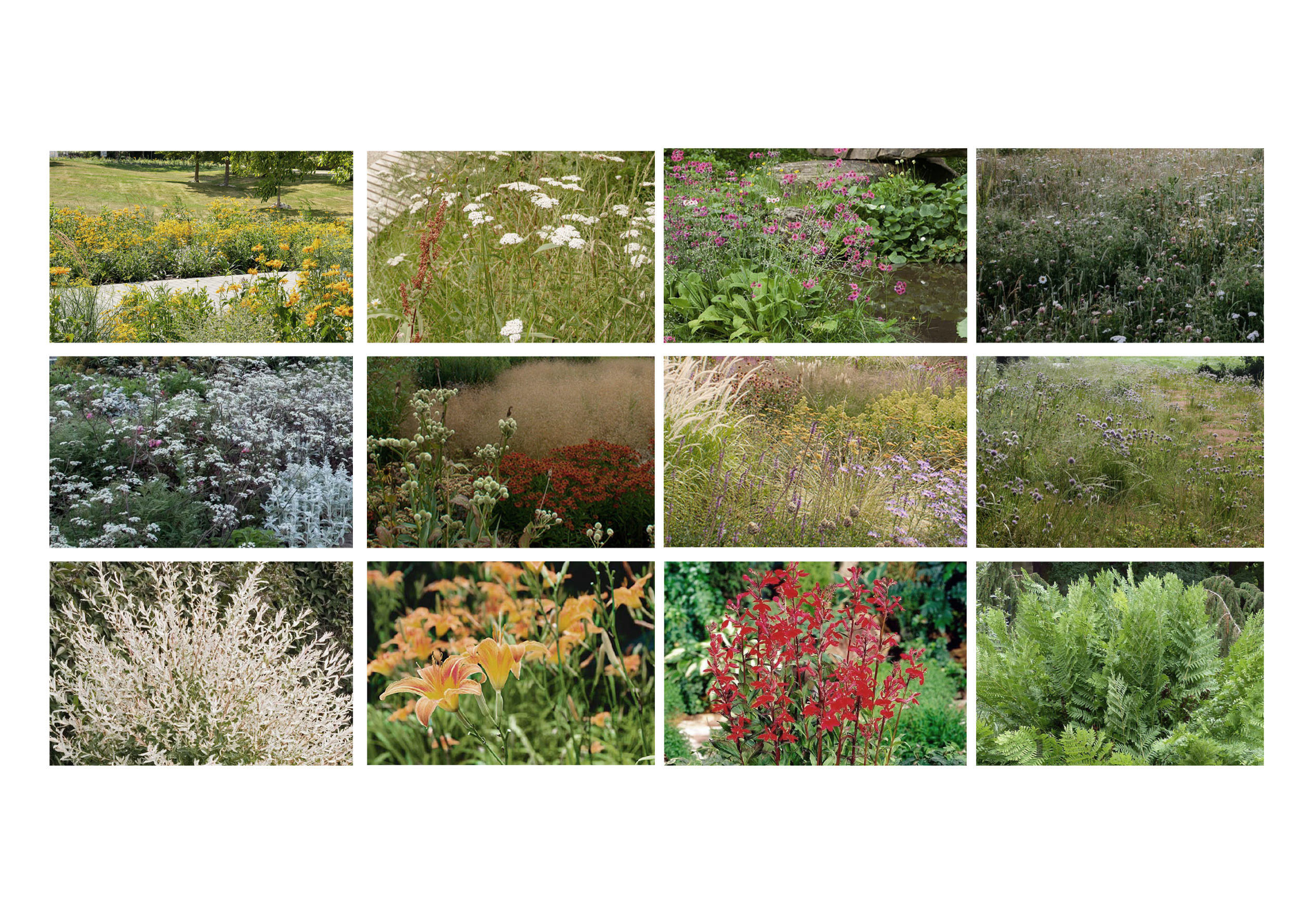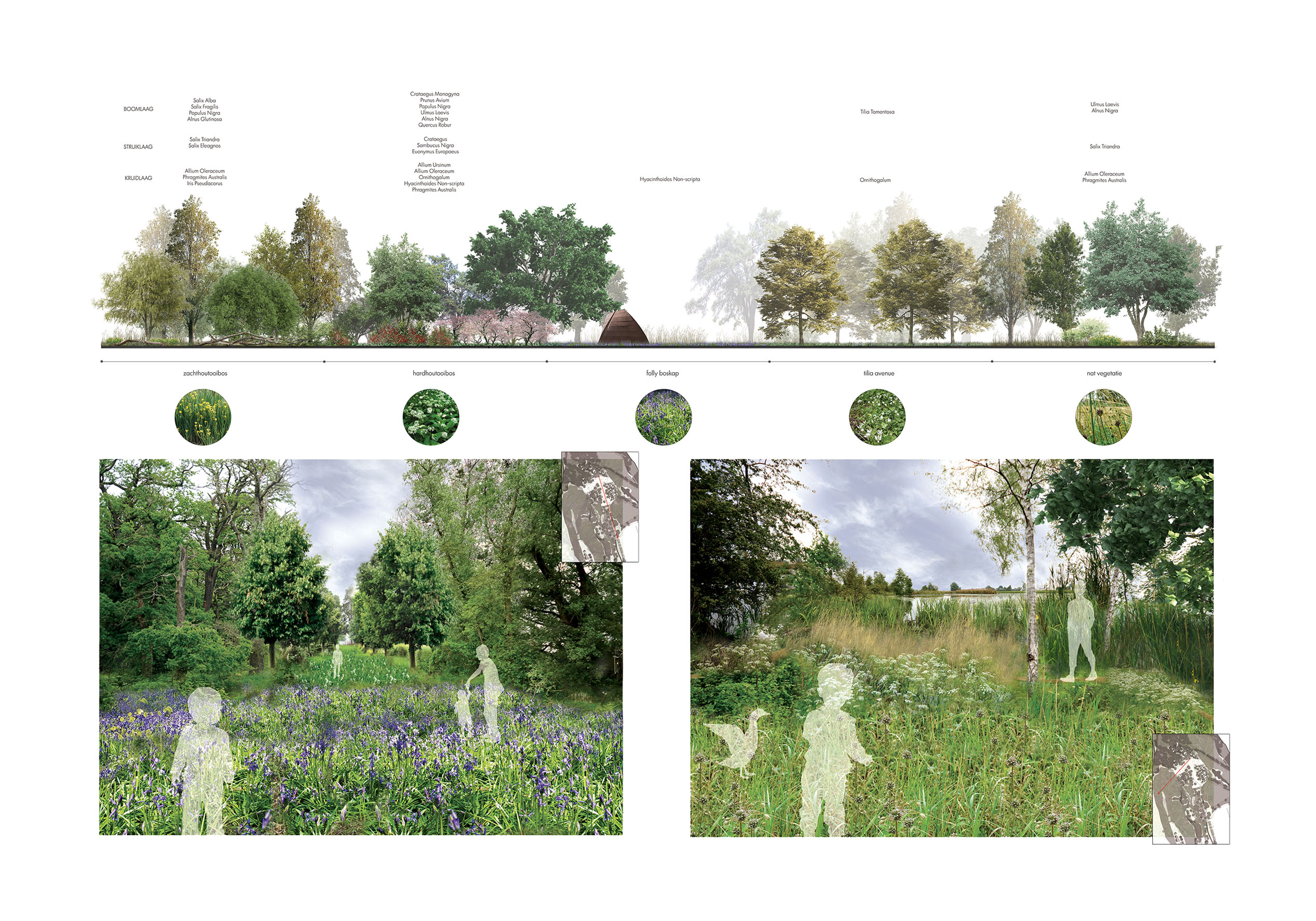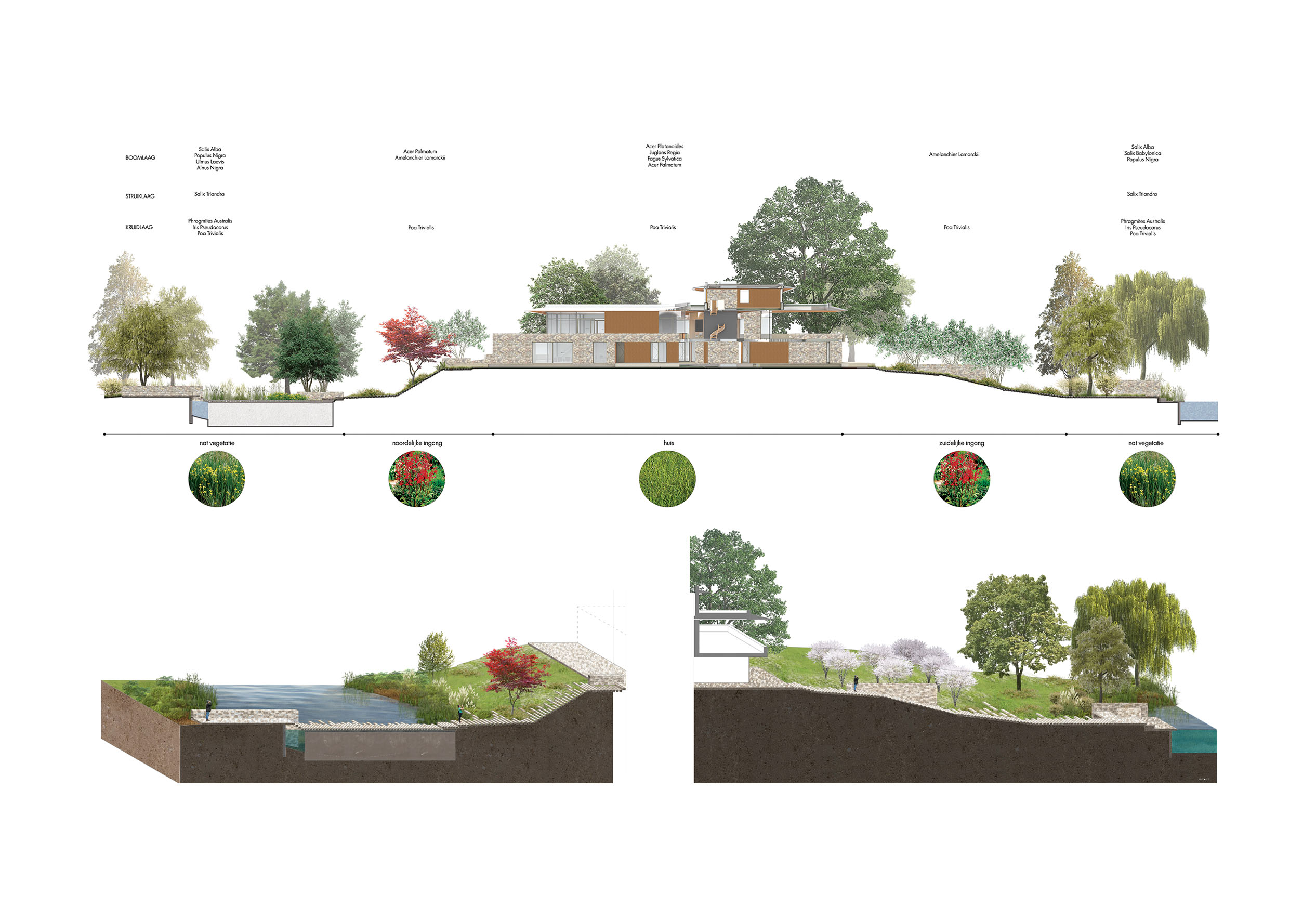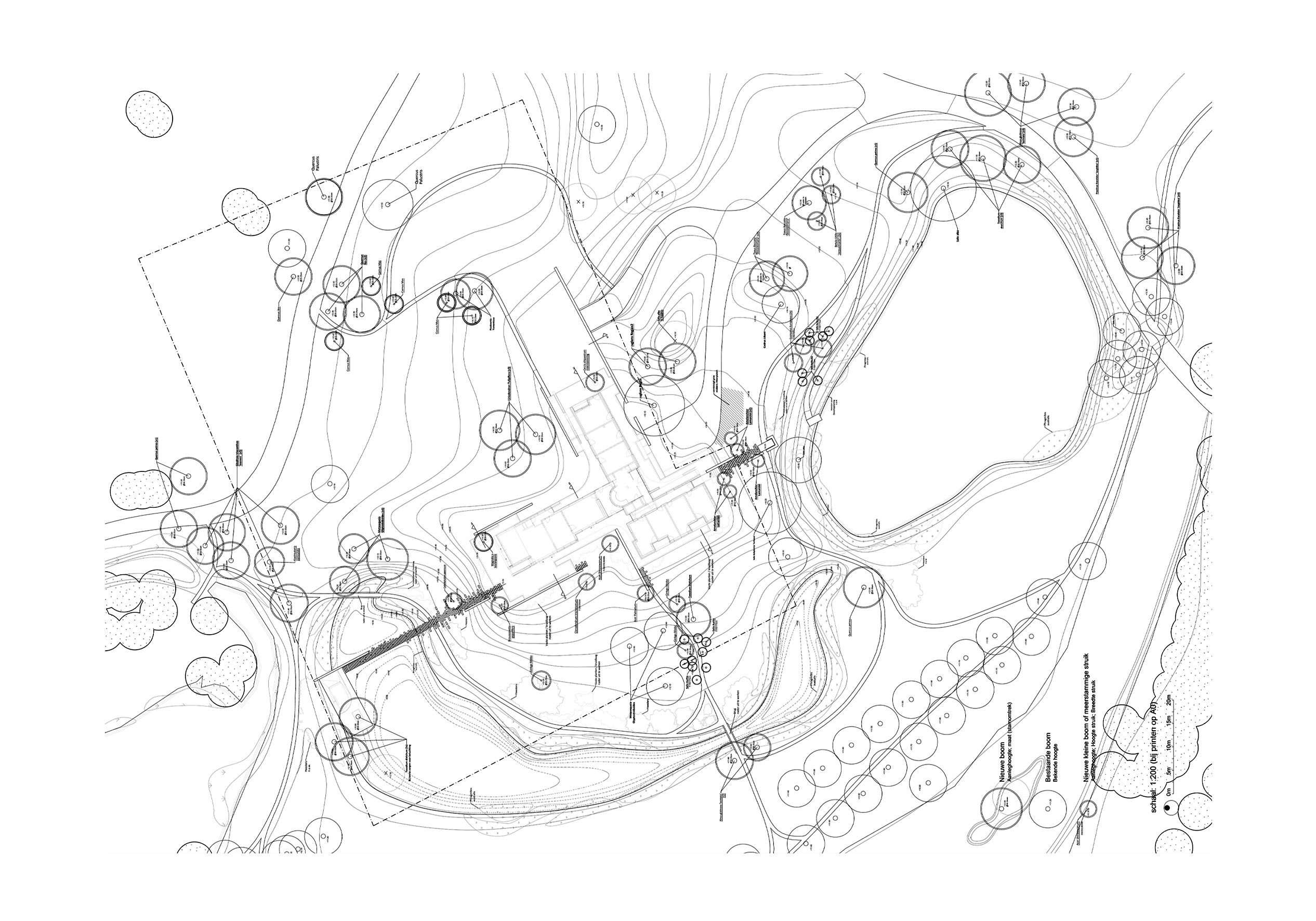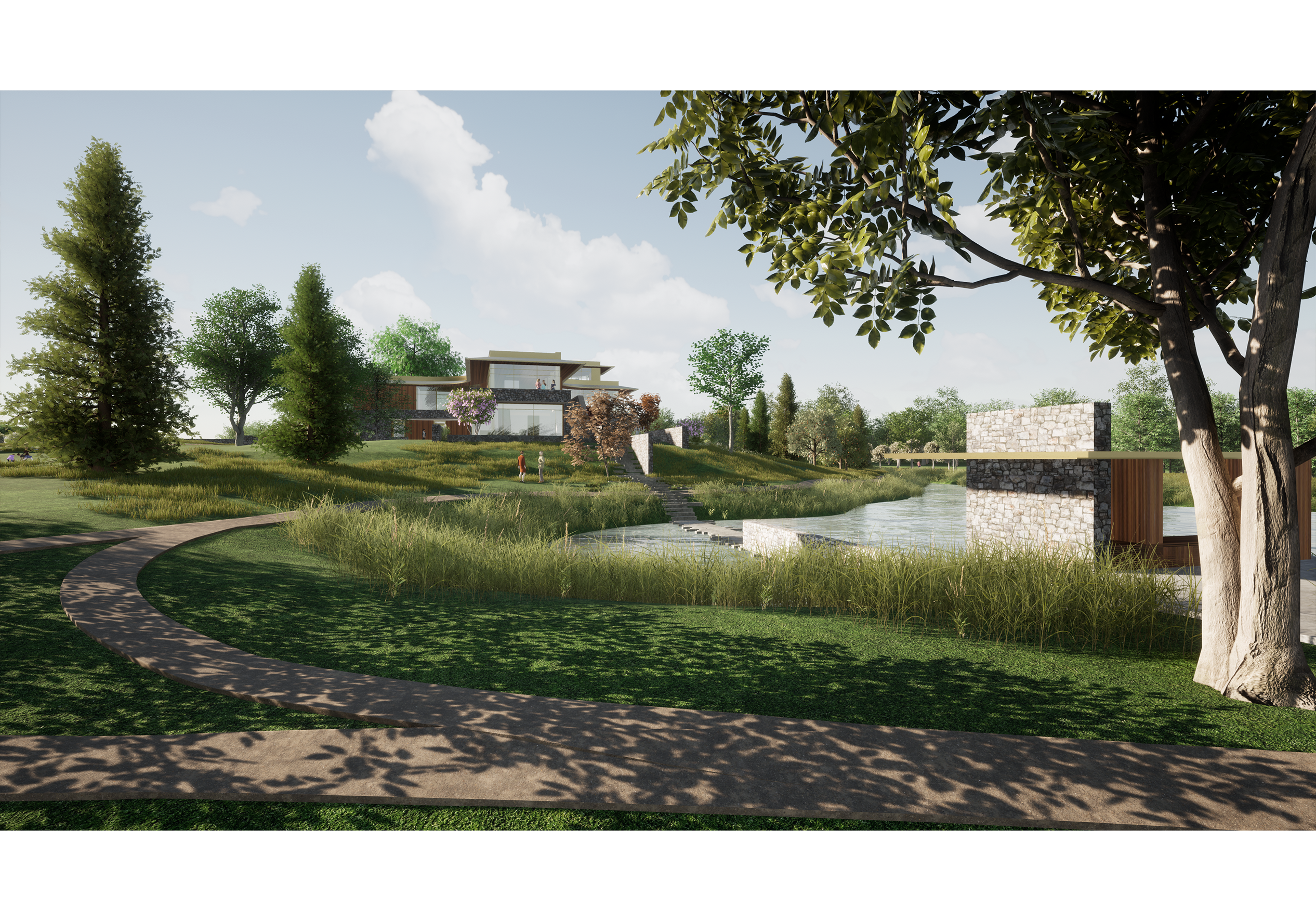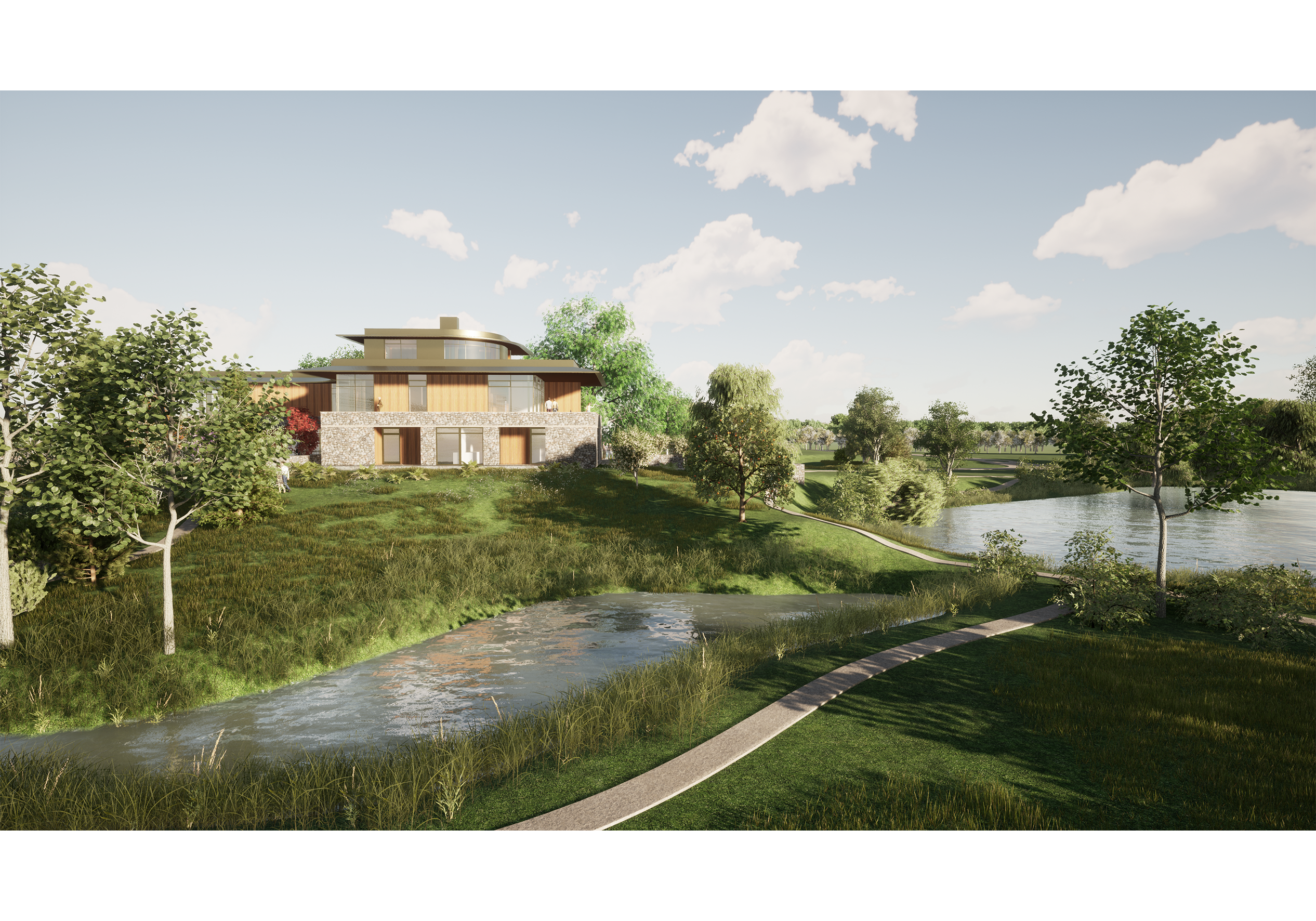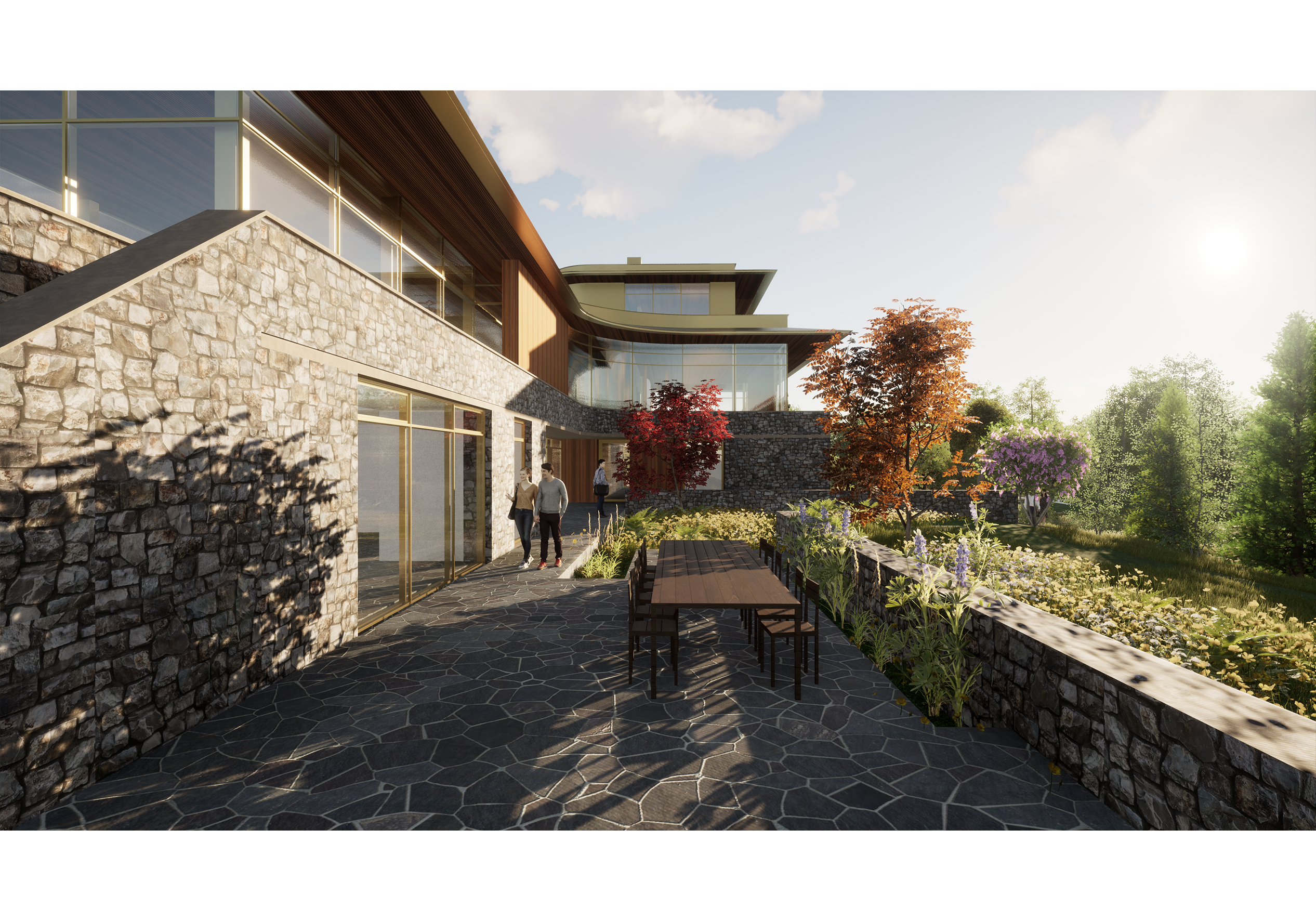 Collaborators

BKVV architects, SmitsRinsma consultancy and engineering firm
In the eastern part of the Netherlands, a contribution was made to the design of a 60-hectare estate for a private client, which includes a new family estate. The building was placed on the old "donk," where the area's former farm was located. These "donks" are scattered throughout the landscape to keep dry feet in times of flooding.
For the design, a concept was developed with BKVV to anchor the residence as powerfully as possible in the landscape, while making optimal use of the beautiful views in the area. To achieve this, long lines were drawn from the various wings of the house into the landscape, with staircases and walls bridging the differences in height and framing the views. The main line cuts through the house, connecting the water features on either side of the house with the terraces and the interior of the house. By turning 360 degrees on your axis in the central part of the house, you get a complete impression of the diversity that the landscape has to offer.
Parking was solved underground with a rooftop garden on top. Depending on the side of the house, the access and immediate surroundings were inspired by the English landscape style (entrance), the agricultural landscape in the area, and the nature in the river area. In this way, the three archetypal representations of nature are provided for, as often used in landscape style: the garden, the meadow, and the wilderness. Various strategic plantings were proposed to focus and frame views. The entrance route is designed in such a way that the estate gradually reveals what it has to offer, creating a characteristic deferred meeting.